Isolation of water bodies
From REFORM wiki
General description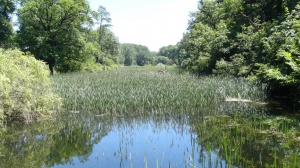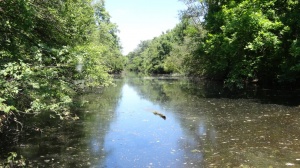 Long-term isolated floodplain water bodies in older successional stages probably contribute significantly to the overall aquatic biodiversity of large rivers (Schomaker & Wolter 2011). Floodplain restoration and management should account for variation in inundation frequencies and address the maintenance of infrequently connected floodplain waters, as is already considered in floodplain woodland management (Geerling et al. 2006).
Applicability
-
Expected effect of measure on (including literature citations)
Floodplain water bodies in advanced successional stages provide most suitable habitats for still-water species and specialist species that have evolved physiological adaptations and strategies to survive hypoxic and anoxic conditions (Schomaker & Wolter 2011).
| | | |
| --- | --- | --- |
| Category | Description | Source (citation) |
| HYMO | | |
| | | |
| Macrophytes | | |
| Macroinvertebrats | | |
| Fish | Increased abundance and species numbers of limnophilic fish in the isolated compared to the frequently flooded water bodies | Schomaker and Wolter 2011 |
Temporal and spatial response
Not available.
Pressures that can be addressed by this measure
Cost-efficiency
Not available.
Case studies where this measure has been applied
No projects apply to this measure.
Useful references
Geerling, G.W., A. M. J. Ragas, R. S. e. W. Leuven, J. H. van den Berg, M. Breedveld, D. Liefhebber (2006). Succession and rejuvenation in floodplains along the river Allier (France). Hydrobiologia, 565, 71-86.
Schomaker, C., and C. Wolter (2011). The contribution of long-term isolated water bodies to floodplain fish diversity. Freshwater Biology, 56, 1469-1480.
Other relevant information